Monitor the degree of congestion by cameras in real time.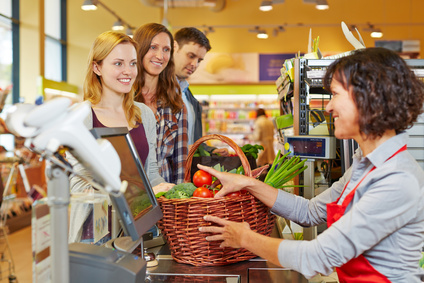 Users are able to handle and arrange optimal positions of clerks according to circumstances.
This product is highly expected to provide customers with high customer satisfaction
due to efficient shop operations without having customers waiting in line.


Features
Just install the camera and you can use this system right away.
   Tabulation servers and PC software are unnecessary. Web browsers including Internet Explorer allow users to check the aggregate results.
Compact and light-weighted design with low power consumption
   Dimensions: 64 mm (W) × 62 mm (H) × 40 mm (D)
   Weight: 160 g
   LAN cable power feeding (POE) is supported and you can set the device anywhere you want.
Compatibility with existing systems
   Equipped general-purpose OS (Linux) makes it easy to connect with various devices.
   Rich data output formats are available: Text, CSV, contact signal, etc.
System configuration
Just install the camera and you can use this system right away.
Specific devices such as dedicated PCs are unnecessary.


Device configuration
A compact Linux computer is embedded in a camera.
Installed image processing software processes data in real time.
Various interfaces such as LAN, serial (RS-232C), USB and contact terminals are equipped and enable users to control announcement systems and speakers.